I read 20/36 books from my 2019 reading challenge. I'm ok with that. It was a CRAZY year, which didn't leave me with a lot of free time to luxuriate in books. But I did read a few that absolutely pulled me in, kept me reading past bedtime, and stayed with me long after I finished.
Here are my top 3 from 2019:
I cannot say enough good things about this book. I loved the vivid descriptions of the southern marshes, the perfectly captured angst of a truly unique coming-of-age story, and the suspense from the murder trial that kept me reading just "one more chapter" every night.
It takes place in the swamplands of North Carolina – the novel's setting is as much of a character as the protagonist, Kya Clark. Kya is abandoned by her family members one by one, and grows up in isolation in a shack in the marsh. She forgoes school, opting instead to educate herself by studying the wildlife all around her. Her quiet life takes a turn when a boy in town starts paying attention to her…especially when he's found dead not long after.
I was not at all surprised when I learned that this movie is being adapted into a feature film. I will be first in line on opening night!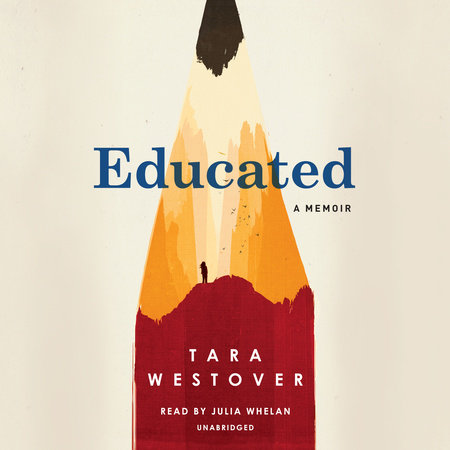 I was late to the game when I read Educated – almost everyone I talked to had read it and raved about it. It seemed way too hyped up to me, so I wasn't expecting to be blown away when I read it. I finished it in one sitting, on a flight from Reykjavik to Toronto.
Educated is a memoir by Tara Westover – a remarkable woman who overcame unthinkable circumstances in her childhood, and went on to achieve numerous accolades. She grew up in a Mormon survivalist home, and was not allowed to attend public school. She had to teach herself everything, while struggling through abusive relationships with her dad and brother, and she was eventually able to earn her doctorate in intellectual history from Cambridge University.
I don't usually like reading memoirs or non-fiction of any sort, but this story was as engrossing as any fantastical novel I've read. I had no idea that there were people who lived the way Tara's family did, and I would not have believed it to be true if it wasn't based on her own life.
Believe the hype, this one is a must read.
I listened to the audiobook version of A Man Called Ove, and it never failed to make me laugh out loud. It was a joy to listen to during my commute.
The book is about Ove, a very grumpy old man who is planning his own death. This doesn't sound like it would be a heartwarming story, but it will surprise you. Ove misses his wife very much. She passed away before him, and life without her just isn't worth living. He makes several attempts to join her, but his plans always seem to be interrupted. His new neighbours are always butting in, a stray cat moves into his house, and he becomes entangled in a dispute with the "men in white shirts"…
The story started out as lighthearted entertainment, but had me in tears at the end. It's also been adapted into a film, which I can't wait to watch! The story is set in Sweden, one of my favourite places ever, so I'm looking forward to watching it and hearing the story told in its native tongue (with subtitles 🙂 ).
What's on my bookshelf for 2020?
So those were my favourite reads of last year! This year I've set my goal at 30 books, and I really hope I can make more time to read. I've already read one – Overdressed by Elizabeth Cline – which helped inform my no/low buy.
I have a few others on my list, and would love to hear your recommendations!
This book has been recommended to me, and always shows up in my "what to read next" lists. People Magazine described it as "perfect for fans of Celeste Ng and Donna Tartt," so I think I'll really enjoy it!
I got this for Christmas from one of my besties, and I can't wait to read it! From the reviews I've read, it seems like at its core, this is a book about hope. And I certainly need that in 2020.
I unapologetically love the Kendra Donovan series by Julie McElwain. These murder mysteries follow Kendra Donovan, an FBI agent who gets thrown back in time to 1815, and uses her training to help track down killers in the 19th century Britain. Castles, and petticoats, and dukes, oh my!

I'd love to know what you read and loved last year, and what you're looking forward to reading in the months ahead 🙂 xoxo