I am so glad that Azim and I spent a lot of time outdoors in October, because in November we started our winter hibernation! The days became shorter – which always makes me feel more tired in general – and work was quite intense this month, which meant I felt quite drained in my free time.
Despite the fatigue, there were a lot of highlights!
November Outfit Challenge
I did another monthly outfit challenge on my Instagram stories! This time it was a "capsule edition", because I moved to Michigan with the bare essentials (well, what I consider bare essentials. Probably not everyone would consider two plaid blazers as essential 😀 ).
These challenges are a great way for me to get my creative juices flowing, but I have to admit, this one was way more boring for me than my September wardrobe challenge. I love playing dress up so much – I can never be resigned to a capsule! With that being said, at least it was an honest representation of what I'm wearing in lockdown.
Eastern Market and Michigan & Trumbull
Azim and I haven't gone out much over the past few months, but we wanted to visit Detroit at least once before the cold weather set in. We went to check out the Eastern Market on a Saturday, and then went to Michigan & Trumbull for some Detroit-style pizza.
The Eastern Market was so cool! Everyone was practicing social distancing safely, but there was still a lovely feeling of "togetherness". We walked up and down the length of the market twice, and my favourite purchases had to be a "to-go" cocktail from the Detroit City Distillery, and some homemade jams.
Michigan & Trumbull is up there as one of the best pizza experiences I've EVER HAD. We were so lucky that the day we visited was a balmy 15 degrees, so the rooftop patio was open! I enjoyed the breeze, and a few glasses of bubbly as we celebrated Biden's win for president.
We ordered a delicious, lemony arugula salad, the perfect waffle fries, and the "McLovin" pizza. I dream of this pizza.
Decorating the Christmas tree
Our home instantly felt more cozy and joyful once we put our (fake) Christmas tree up 🙂 We celebrated with some holiday shakes from Shake Shack, which were OUT OF THIS WORLD. I am truly going to miss Shake Shack when we move back to Toronto.
We chose a separate night to actually put the decorations up – Azim made hot chocolate with marshmallows, and I played all the Christmas songs that made me miss home 🙂
Virtual ghost tour and Séance at the Lord Baltimore Hotel
My best friend is always finding the coolest things for us to do – even social distancing hasn't stopped her! In early November she proposed we join a virtual ghost tour and séance at the Lord Baltimore hotel (anything to do with ghosts and I'm in).
It was definitely not as spooky as an in-person ghost tour/séance, but I learned so much about the history of the Lord Baltimore hotel, and it was very cool to join a virtual event with people from all over North America! It also made me feel connected to my bestie 🙂 that was the best part.
Thanksgiving Round 2
We took full advantage of being in the U.S. and celebrated Thanksgiving for a second time. I don't have any pictures to show (I was a bad blogger), but in true mid-western style I made a casserole: my grandma's Swiss Vegetable Medley! It's got cream of mushroom soup and fried onion topping – AKA the two best ingredients in any casserole (I consider myself a connoisseur now, after two months in Michigan).
Netflix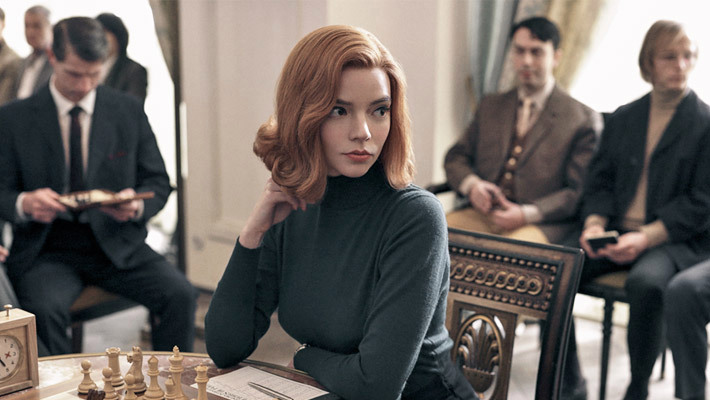 Being mentally drained meant getting through A LOT of TV. Here are the highlights for me:
The latest season of the Great British Bake Off – OMG, this was the only season I've ever actually watched from start to finish in chronological order, and I got REALLY invested in the bakers. I was sooooo thrilled when Peter won!

The Last Kingdom – I started this series in September, and finished season 4 last month. I was surprised by how much I loved it. Now that I'm done, I find myself missing it from time to time! This show does such an incredible job of showcasing medieval history. I also feel connected to it, since my ancestry runs back to that part of the world on my dad's side 🙂

The Crown – I didn't think it was possible, but this season is actually even better than previous seasons. Wow. This is just an incredibly done show, and anyone who appreciates good TV can enjoy it, whether they're a fan of the monarchy or not.

The Queen's Gambit – Azim and I were obsessed, just like everyone else who has watched it! Adding chess board to cart…
And that's it! Thank you so much for reading. I hope you are enjoying the holiday season, and finding ways to stay connected with those you love <3 Lots of love xox